2022 InfoSec Conventions: What to Expect, How to Attend & Some of Our Cyber Team's Favorites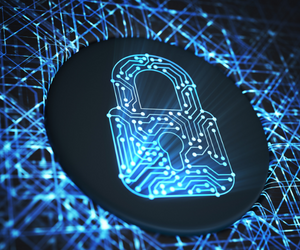 As cyber attacks increase in severity and frequency, it's more difficult than ever for businesses to stay ahead of their vulnerability. Staying up to date in cyber is key to ensuring your business has the best available defenses and is equipped to face the latest series of cyber attacks.  
While the term "hacker" may have a bad reputation, many hackers are information security (InfoSec) experts who test security methods to identify potential vulnerabilities before bad actors can. They often believe in working together creatively to reach a common goal.
For those interested in cyber security, hacking methods, and the InfoSec industry in general, InfoSec or hacking conventions are a great way to meet like-minded people and learn through workshops, presentations, competitions, and networking events. These conventions bring together the brightest in the industry to share ideas, techniques, and learn from one another.
While each hacker convention is different, here's what attendees can often expect:
Industry Research Publishing/Presentations
Researchers collaborate to publish or present their latest findings, which could involve new techniques to penetrate or work around a system, new ways to detect or stop a threat, and the latest tools and products available.
These are designated spaces with real equipment or tools for a specific focus area. This may be cars or voting booths that can be hacked, locks that can be picked, and more. These are manned by staff who understand the specific discipline and will teach participants how to get started and give their own attempt at hacking.
These competitions put teams of hackers together to attack and defend a series of systems. The scoring system will vary based on the individual competition, but this may involve teams working to take down one another's service all while defending their own, or teams working to find a hidden file or string of text. These hacking challenges are interactive, and the concept is constantly expanding. Some of the brightest minds in the industry compete for lucrative cash prizes.
Workshops are offered for various specific disciplines. Depending on the conference these could be free and first-come-first serve, while others require a fee and a reservation.
Every hacking convention has a unique badge. These badges tend to have their own side quest, like a puzzle or game that you play throughout the convention and may require participation from other attendees to solve. As the years have gone on, these badges have gotten more elaborate. Search #BadgeLife to see some creative examples.
These conventions provide vendors with the opportunity to promote their products, give demonstrations, meet their target audience in general, and showcase what they can do.
As you can imagine, members of our cyber team are big fans of these conventions and regular attendees of a few. For this blog, they've compiled a list of their favorite hacking conventions and resources for those looking to learn more or get involved in the industry.
InfoSec Conventions in 2022 
While this isn't a comprehensive list of every hacking convention being hosted in 2022, these include the largest and most notable, and our personal favorites.
Defcon
Defcon is one of the largest and most notable hacker conventions. This year, the convention will be from August 11 -12, 2022 at Caesars in Las Vegas. This annual event has been held in Vegas for the past 30 years.
For those unable to make it to Vegas or looking to connect with others more regularly, there are local Defcon groups all over the country. These may meet either monthly or weekly and are designated by area code.
Check out Defcon's forum to see if there's a local group near you.
Blackhat
Blackhat is an international conference series which hosts events all over the world. This year, Black Hat USA will be held at the Mandalay Bay in Vegas from August 6 – 11, 2022. They will offer both in-person and virtual events so attendees can choose how they want to participate.
With interactive training sessions, briefings, and the opportunity to network with thousands of InfoSec professionals, this is a great way to get connected in the industry.
Chaos Computer Club
Note: You may need to use a translator for this German website. Chaos Computer Club is a European, non-profit association of hackers. They focus on surveillance, privacy, freedom of information, hacktivism, and data security, along with a variety of other technology and hacking issues.
Alongside Defcon, Chaos Computer Club's annual conference is one of the largest world-wide. As this conference is held in between Christmas and New Year's, attendees will have to wait until the end of the year to partake.
Hackers on Planet Earth (HOPE)
Hackers on Planet Earth, also known as HOPE, is a biannual event hosted in New York City by 2600, which is the group who publishes The Hacker Quarterly.
This year's event will take place from July 22-24, 2022, at St. John's University in Queens, NY. Participants can expect a series of speaker sessions and panels, workshops, villages, performances, exhibitions, and vendors.
Shmoocon
Shmoocon is limited to only 4000 attendees and is held annually in Washington, D.C. This year's event will be held from March 24-26, 2022.
This is a highly sought-after event that features extensive research, interesting villages, and numerous side events. As space is limited and tickets are more affordable, tickets generally sell out fast.
Wild West Hackin' Fest
Wild West Hackin' Fest will be from May 4 – 6, 2022 in San Diego. This event can be attended in person or virtually.
This conference caters to everyone, from novices looking to enter the world of information security to industry leaders looking to share their ideas. Attendees can expect workshops, labs, training sessions, a Capture the Flag, an escape room, and more.
Bsides
For those unable to travel or looking for a more local experience, there are Security BSides conferences in most major cities on an annual basis. These provide an opportunity to meet professionals locally and keep up with the latest trends and research.
Look up your hometown to see if there's one near you.
Next Steps: Join the Hacking Community to Reap the Benefits of the Latest in Cyber 
There's no better way to combat cyber crime than to come together as a community. These InfoSec and hacker conventions provide an opportunity for collaborative thought and learning.
Whether you're brand new to the industry and looking to learn more to protect your business or you're a professional with knowledge to share, these are a great way to learn from the best, get connected, and have some fun while you're at it.
If you're looking to improve your cyber security standing, connect with our Cyber Team today.
Visit https://www.arrayasolutions.com/contact-us/ to connect with our team now. 
Comment on this and all of our posts on: LinkedIn, Twitter and Facebook.  
Follow us to stay up to date on our industry insights and unique IT learning opportunities.