Cloud Computing Too Complex? How VMware Aria Brings Simplicity to the Multi-Cloud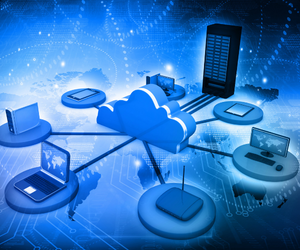 Digital transformation is now an essential investment in the future of your organization. Those already taking advantage of the cloud, multi-cloud, and cloud-native applications are experiencing increased scalability, higher performance, and reduced costs.
However, the cloud is complex. And while this is nothing new, the growing complexity of managing multi-cloud environments is getting more challenging. This was a reoccurring topic at this year's VMware Explore.
VMware has responded to the need for a more streamlined cloud management solution with VMware Aria. This blog will break down how this cloud management solution works and how it can impact your business.
What is VMware Aria? 
VMware Aria is a unified management solution for cloud-native applications and multi-cloud, designed to address the operational challenges of cloud-native applications and public cloud environments. This provides a set of end-to-end solutions for managing the cost, performance, configuration, and delivery of infrastructure and applications.
With VMware Aria, users can make multi-cloud complexity invisible.
The core purpose of this solution is to scale reliably to meet the needs of even the largest and most demanding enterprises. VMware Aria will address managing the following across any cloud:
Cloud spend
Resource utilization
Application performance
Security
Compliance
For those already taking advantage of VMware's vRealize Suite, your organization will be able to leverage everything you've built to date and add on from there.
How Does VMware Aria Work?
VMware Aria is a portfolio with multiple solutions that work together. These solutions are available via Aria Hub (formerly Project Ensemble), which is the app-centric, common data platform for cloud management that unites different personas into a single, collaborative user interface. This is the central management portal that allows you to oversee your entire team of applications.
Powering Aria Hub is Aria Graph, which captures and maps the complexity of customers' multi-cloud environments (applications, users, configurations, and associated dependencies) into a single view. This acts as the database for Aria Hub.
Aria Graph contains key capabilities that are updated in real-time, making it highly scalable. It offers event-based collection, federated and modular architecture, and unified GraphQL API.
Aria Graph is the anchor for all management solutions, including:
Aria Cost: This uses a suite of machine learning algorithms; Anomaly Detection provides visibility into unusual or abnormal spending by analyzing cost spend patterns and utilizing historical data aligned with industry trends.
Aria Operations: Formerly vRealize Operations, Aria Operations 8.10 will include Management Pack Builder, which is a no-code solution for expanding your operations visibility to anywhere you want to.
Aria Automation: Formerly vRealize Automation, this latest version will further address Kubernetes Automation and Multi-Cloud Automation use cases. Aria Automation focuses on facilitating unified governance and consumption of VM and Kubernetes-based workloads while enhancing public cloud governance and policy management.
Aria Guardrails: This cloud governance solution's July 2022 release boasts Cloud Visibility, AWS Member Account View, and scheduling for desired state enforcements and account discovery.
Aria Migration: This accelerates and simplifies the multi-cloud migration journey by identifying and migrating applications to the optimal cloud, based on the user's specific goals for security, performance, cost, and time.
Aria Business Insights: This is an intelligent event management capability that leverages AI/ML to automatically organize symptoms across apps and infrastructure to determine actionable business insights.
As VMware continues its cloud-first approach with more SaaS-based solutions, they've committed to helping businesses and enterprises embrace a cloud-first strategy while cutting through the noise that comes along with cloud computing.
Next Steps: Unify Your Cloud Management
For businesses and enterprises taking advantage of a multi-cloud environment, it can sometimes feel like taking one step forward and two steps back. VMware Aria lets you take advantage of the many benefits of cloud computing without facing the added complexity.
To learn more about adding Aria to your VMware solution portfolio, contact one of our Arraya experts today to start a conversation.
Watch the full VMWare Explore session, which highlights VMware Aria, here: The Multi-Cloud Universe: Bold Innovations and Insights to Accelerate Your Business.
Visit https://www.arrayasolutions.com/contact-us/ to connect with our team now.
Comment on this and all of our posts on: LinkedIn, Twitter and Facebook.    
Follow us to stay up to date on our industry insights and unique IT learning opportunities.