Demystifying Microsoft CSP Licensing: Our Most Frequently Asked Questions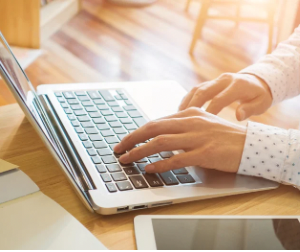 Microsoft solutions and services are a staple of productivity for businesses of all sizes and industries. However, due to the broad scope of options available, Microsoft licensing has long been a complicated and convoluted affair.
As a result, many businesses aren't handling their licensing as efficiently as they could be and find themselves with a licensing portfolio that is radically out of step with their organizational needs and budget.
As prices increase, overpaying for licensing is going to hurt more than ever before. Organizations need to take a closer look at how they are handling licensing to ensure they are not paying for services they don't need with licenses going unused.
As a Microsoft Cloud Solutions Provider (CSP), Arraya is fully equipped with a team of experts to break down Microsoft licensing in a way that is more easily digestible. An audit of your existing portfolio can help you pivot to better address your organization's changing needs.
As a start, here is a list of the frequently asked questions we receive around Microsoft CSP licensing:
Frequently Asked Questions on CSP Licensing
What is CSP?
CSP is short for Cloud Solution Provider, which is a licensing model and program that enables partners to directly manage Microsoft licensing cloud cycle for customers. This includes all of Microsoft's most popular solutions and services, including Office 365, Microsoft 365, Azure, EMS, Windows OS, and Dynamics CRM.
What organizations are eligible for CSP licensing?
CSP is available for any size business with no limits or minimum amount needed to purchase. Perpetual licensing is now available through CSP, including SQL, and Windows Server.
Why should I consider CSP licensing?
CSP offers a number of benefits for customers. It provides flexibility so businesses can grow or downsize, as needed. Licensing can be added or substracted at any time, billed monthly or annually. Customers can bundle and personalize licensing to fit their specific needs and make instant purchases when needed.
Further, this model allows partners to obtain a deeper understanding of their customers' individual industry, business, and needs. This way, partners can offer industry-specific solutions that bundle with Microsoft products.
How do I determine which license is right for my organization?
As you can see from this Microsoft 365 and Office 365 commercial plan comparison chart, there are many different licenses to choose from. This is where having a trusted partner comes into play. Most companies will not be able to determine successfully what type of licensing they need without the help of a professional.
How do I get the most value out of my CSP licensing?
A CSP partner will be able to deliver first-rate insight into your licensing to see what licensing you are using, what licensing you're not using, and determine what options would be the best fit for your business moving forward.
Further, a CSP partner can help you locate features you are already paying for but may not be taking advantage of.
How do I choose a Microsoft Partner?
Your Microsoft CSP Partner should provide great customer service through licensing experts to help you make the right decision for your business's individual needs. They should be able to provide appropriate time and resources with strict attention to detail to make sure you are getting the maximum value out of your investments.
CSP Licensing Changes & ESU Timeframes to Know
Microsoft is shifting all licensing to a cloud model via the New Commerce Experience (NCE) and it's time to start planning now. The NCE will deliver a simplified, consistent purchasing experience for both customers and partners. Open Business traditional on-premises perpetual licensing is no longer available.
For those still running certain legacy Microsoft products, the Extended Security Update (ESU) program has a number of versions of Windows Server that are reaching end of extended support:
| | | | |
| --- | --- | --- | --- |
| Product Version | Hosted | ESU duration | ESU end date |
| Windows Server 2008 Windows Server 2008 R2 | Azure* | Four years | January 9, 2024 |
| Windows Server 2008 Windows Server 2008 R2 | Not in Azure | Three years | January 10, 2023 |
| Windows Server 2012 Windows Server 2012 R2 | Azure* | Three years | October 13, 2026 |
| Windows Server 2012 Windows Server 2012 R2 | Not in Azure | Three years | October 13, 2026 |
As of the dates listed above, there will be no additional services for:
Free security updates on-premises
Non-security updates
Free support options
Online technical content updates
It's recommended that those who have servers on-premises that are reaching end of support move forward with migrating to Azure where they will get regular security updates, cloud services, and more. For those who upgrade to Azure, there will be three additional years of Critical and Important security updates at no additional charge, and they can modernize when ready. For environments other than Azure, it's recommended that customers upgrade to the latest version before the deadline.
Next Steps: Prepare for Microsoft's Price Increase
While the NCE aims to reduce the complexity of Microsoft licensing, these programs can still be convoluted.
As a Microsoft Gold Partner and Cloud Solutions Provider, Arraya's experts are available to modernize your Microsoft licensing approach to reduce complexity, save money, and provide you with strategic guidance and support.
To get started, take advantage of our free Microsoft Licensing Optimization Assessment to get the most out of your investment and ensure your licensing is providing maximum value to your company.
Visit Contact Us – Arraya Solutions to connect with our team now.  
Comment on this and all of our posts on: LinkedIn, Twitter and Facebook.  
Follow us to stay up-to-date on our industry insights and unique IT learning opportunities.