Optimize Cloud Spend with Data-Driven's CloudMonitor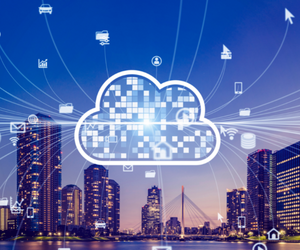 Microsoft Azure is a rich and intuitive cloud computing ecosystem that offers IaaS, PaaS, IDaaS, DaaS, and SaaS solutions for your business. Each type of service runs in a consumption model where you, the customer, rent the infrastructure and licenses at a metered rate.
This consumption model provides customers with the flexibility that fixed costs, like on-premises data centers, do not allow. You're able to spend only on what you use, and resources can be spun up or down at any time. So, while a cloud-native strategy is touted as more cost-efficient, why are businesses slowing down their adoption of the cloud? For many, cloud spend has become a concern.
The pricing rates for Azure resources are dynamic and change month to month throughout the year. Any lack of internal operational readiness can become a burden on your fiscal outlook. According to Flexera's 2022 State of the Cloud Report, organizations have self-estimated that they waste about 32% of their spending in the cloud and 59% of respondents noted that optimizing their use of the cloud is a top initiative.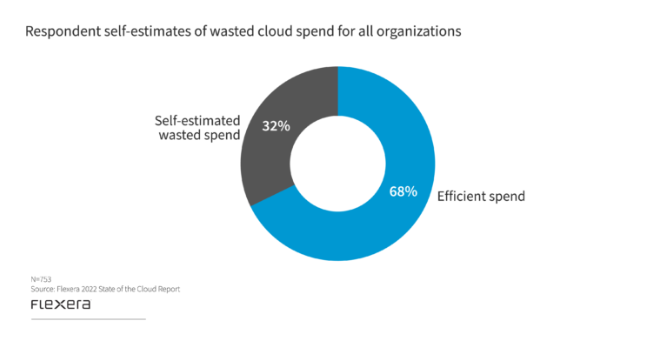 However, with the right cloud cost optimization strategies in place, businesses can reduce costs and make sure their cloud infrastructure is running as efficiently as possible.
Data-Driven CloudMonitor: A Cloud Cost Optimization Solution 
CloudMonitor is a third-party tool and cloud spend management software developed by Data-Driven, a new partner of Arraya Solutions. CloudMonitor identifies cost-saving opportunities, so you can weed out idle resources and only pay for what you need. 
CloudMonitor introduces the concept of Financial Operations (FinOps) which is the practice of maximizing your business value by getting engineering, finance, and executive leadership involved in cloud decisions and policy. By developing software that all parties in a business can use, it opens opportunities for different departments to be involved in the overall cloud spend optimization journey.
CloudMonitor vs. Native, First-Party Tools
Alongside the Well-Architected Framework, customers may find using Microsoft's native cloud cost management tools can increase their cloud adoption and help in controlling cloud costs.
The Azure Cost Management suite, Microsoft's native cost management tooling, consists of tools like Cost Analysis, Cost Alerts, Budgets, Advisor recommendations, and Azure reservations. We typically review cost optimization planning with our customers using Cost Analysis and Advisor recommendations.
However, these tools are more for the technical-minded and are not as user-friendly. Data-Driven's CloudMonitor is a proven, effective, and user-friendly platform that drives inter-departmental efforts to control wasteful cloud spend. CloudMonitor offers a user-friendly dashboard out the gate that provides easy-to-understand charts and graphics showing exactly what is being spent in Azure.
Here is a sample of what to expect in the CloudMonitor dashboard: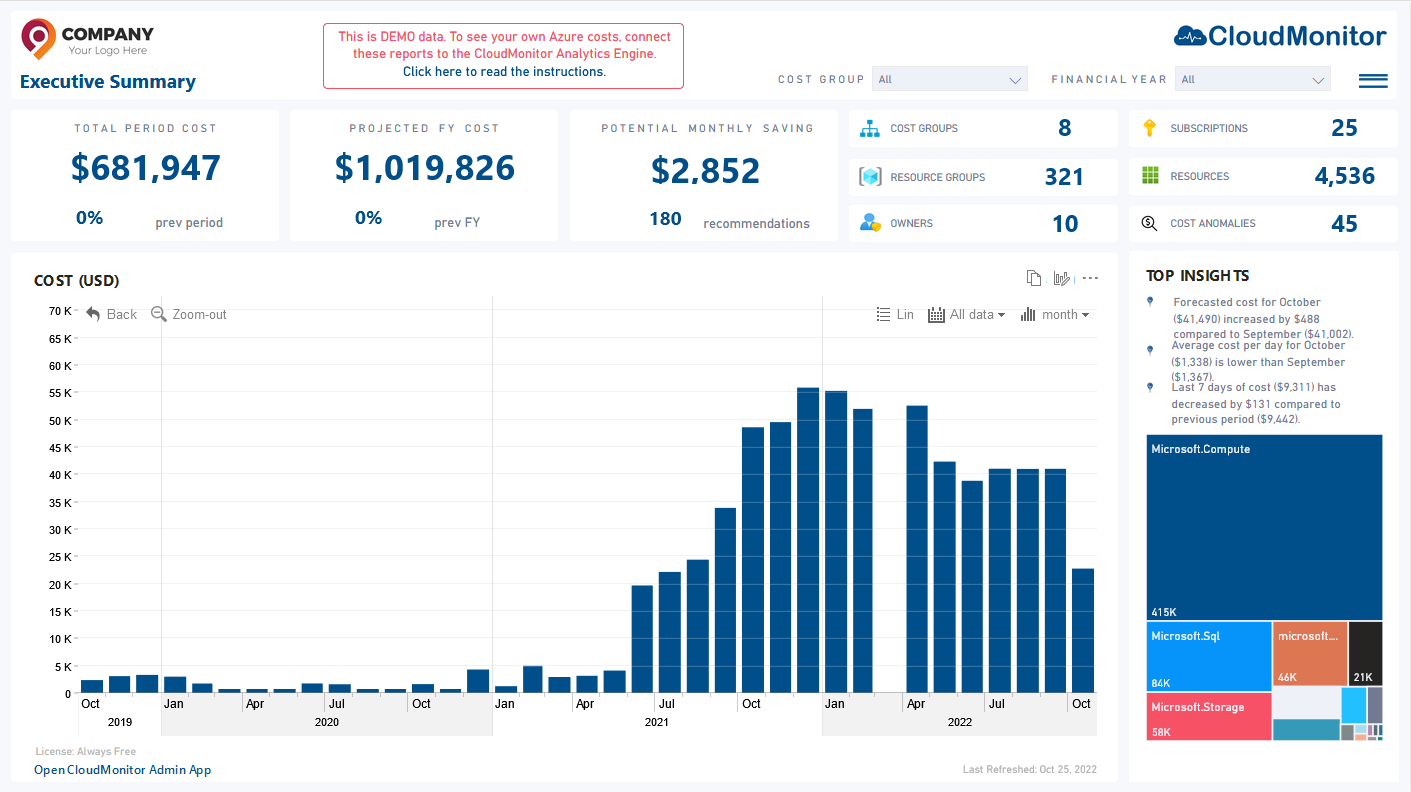 Key callouts in the dashboard include:
Month-over-month spend 
Total cost in a year (period) 
Projected cost for the rest of the fiscal year 
Potential monthly savings based on Data-Driven's recommendations 
CloudMonitor Use Cases: By Department
If you're in finance, cloud spend analytics, including month-over-month and fiscal year projections, are a key benefit. When CloudMonitor is provisioned, you input when your fiscal year starts (ex. January 01). Additionally, you can dive further into cost variances and anomalies provided in the Power BI app menu.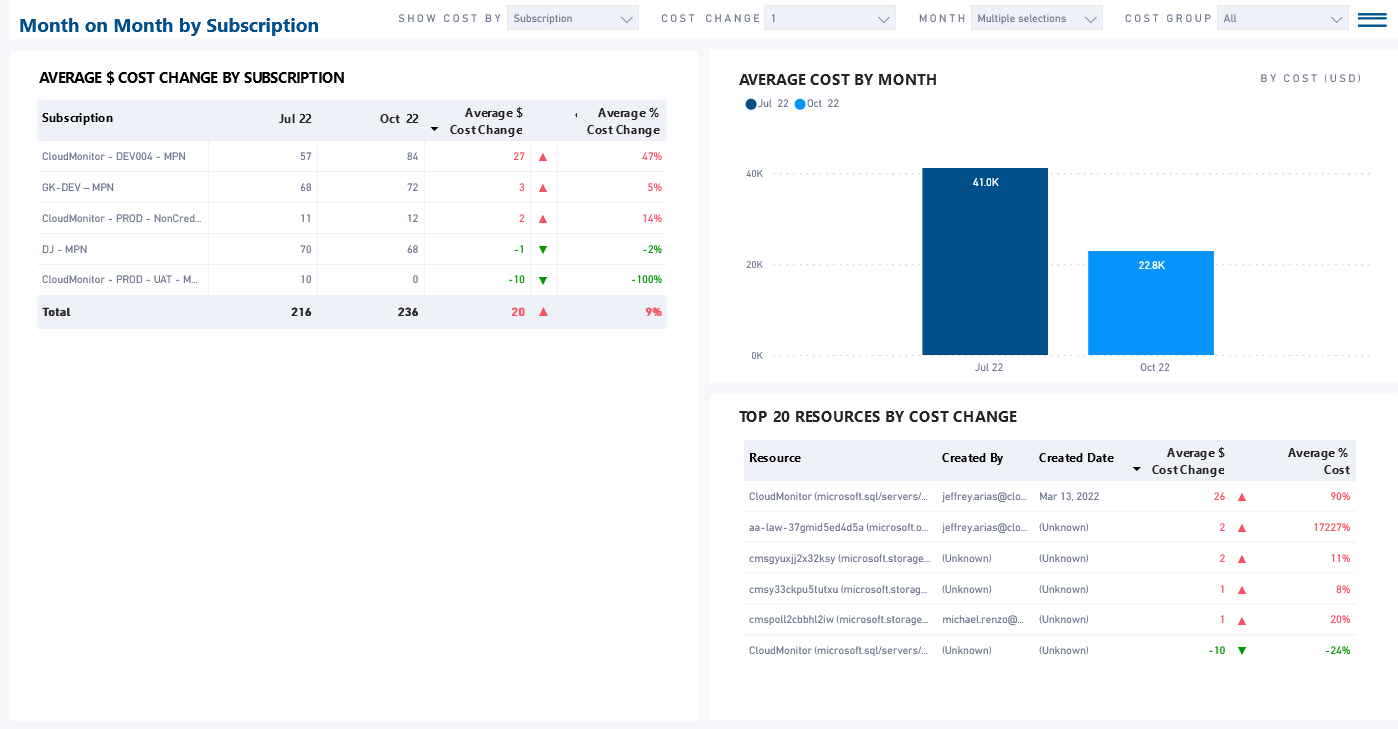 If you're in engineering, CloudMonitor allows you to see not only cost information, but information surrounding the Well-Architected Framework such as Security, Performance, Operational Excellence, and Reliability.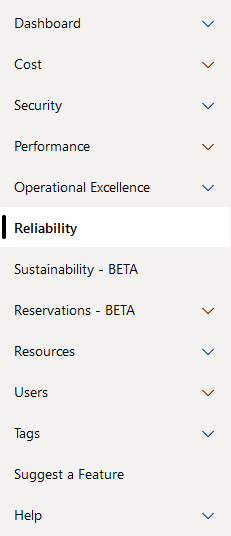 If you're in an executive position like CTO, you're able to view recommendations and plan out how to implement the recommendations without incurring downtime. Additionally, CloudMonitor allows you to dig into a resource to see exactly what services within the resource are driving costs.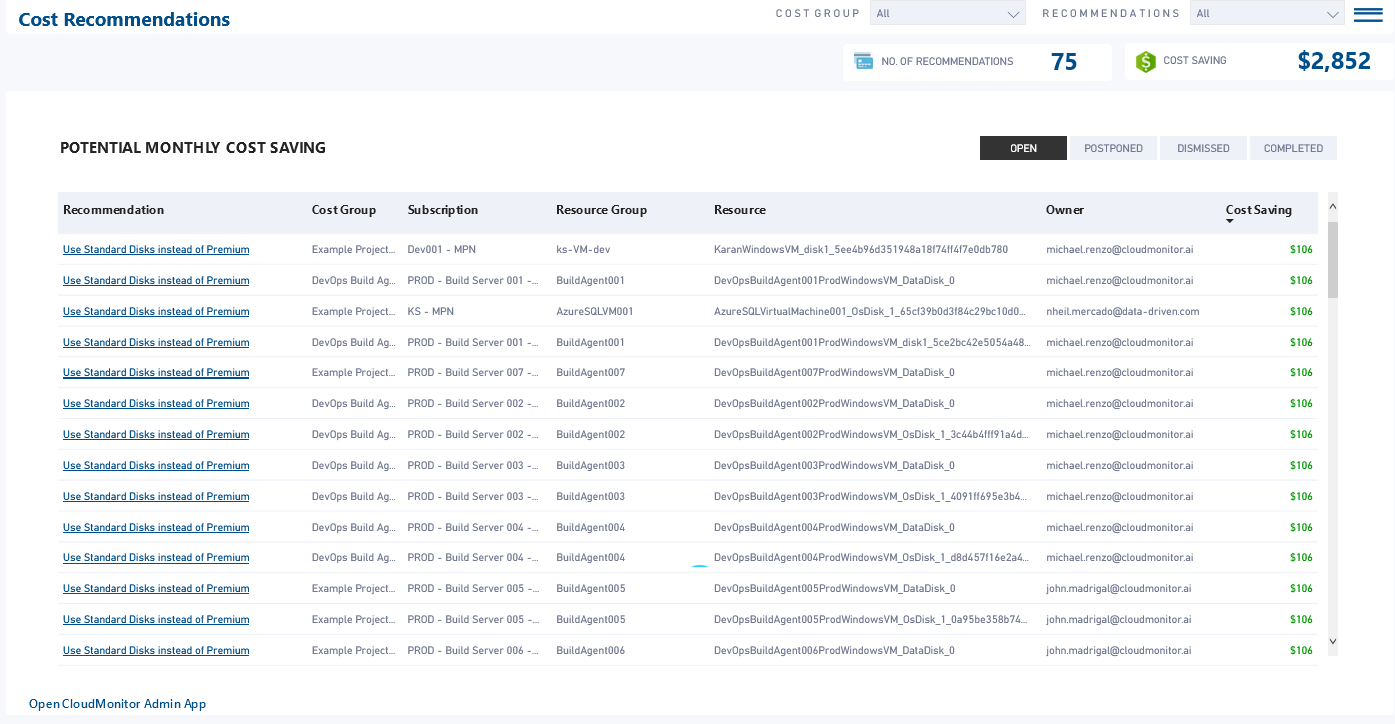 Accessing the CloudMonitor Dashboard
The CloudMonitor dashboard is accessible using a provided Power BI app template that is offered to Power BI Pro subscribers. Power BI Pro standalone comes with a 60-day trial. If you have an E5 license, the service is included within the subscription.
As an alternative to Power BI, CloudMonitor comes with an administration portal which can be accessed by Azure AD users in the tenant. In the admin app page, you're able to configure cost groups. Cost groups allow you to bundle similar resources together so you can manage just those resources as a whole unit.
You'll be able to see unique recommendations and insights on those cost groups and only those assigned to the cost group can see the information. Lastly, you can protect the administration portal with multi-factor authentication. 
CloudMonitor Features
CloudMonitor comes with other features such as Smart Scheduling, Cost Anomaly detection, and real-time alerting in MS Teams. The best part of it all is that the data CloudMonitor gathers is yours!  
CloudMonitor infrastructure is deployed in your tenant and only you, the customer, have access to the data, as well as CloudMonitor support. CloudMonitor cannot see any data inside of resources like VMs or databases, so any sensitive data (like PII) is safe from prying eyes. Deleting CloudMonitor is simple as all resources are deployed in a managed resource group which can be deleted like any other resource group.  
Next Steps: Achieve More Value from Cloud Spend Management with Arraya's Managed Services 
Cloud services offer unmatched accessibility, flexibility, and scalability. With the right cloud spend management platform, your business can ensure you're optimizing both your cloud experience and costs.
Not only can our team implement CloudMonitor for your business and help get your cloud ROI back on track, but our managed services team can also help your organization stay on track. This is the most cost-effective way to manage your cloud spend. Don't invest in optimizing your cloud spend only to let it get out of control all over again.
Continuous cloud spend management will allow your business to achieve more value from your cloud investments in the long run.
To learn more about Azure cost optimization of your cloud environment or if you would like a demo of CloudMonitor, contact your Arraya account executive today! 
Visit https://www.arrayasolutions.com/contact-us/ to connect with our team now. 
Comment on this and all of our posts on: LinkedIn, Twitter and Facebook.     
Follow us to stay up to date on our industry insights and unique IT learning opportunities.