Insights from DEF CON and Black Hat 2023: A Cybersecurity Recap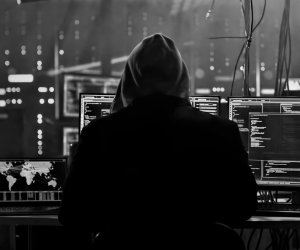 In the fast-evolving landscape of cybersecurity, staying up-to-date with the latest trends is crucial to protect digital assets and thwart potential threats.
DEF CON and Black Hat both concluded last week, offering a platform to exchange knowledge and showcase innovative breakthroughs in hacking and the cybersecurity space. This year offered a plethora of insights that are set to reshape the future of cybersecurity.
The Arraya Cyber Team attended the conference in person and put together their key takeaways to bring you up to speed.  
Rapid AI Adoption Outpaces Adequate Protection
AI is being utilized by millions of people from very different perspectives. Security professionals, government officials, criminals, and more are all testing ways in which AI can be leveraged to their advantage.  
Red teaming, the practice of simulating attacks to expose vulnerabilities, has always been an integral part of cybersecurity. However, AI-powered red teams are now capable of autonomously creating sophisticated attack scenarios and adapting their tactics in real time. This introduces a new level of complexity for defenders, who must now grapple with AI-generated attacks that can continually evolve, making defense a more dynamic challenge.
Further, there are still ways in which users can bypass the security controls for large language models and there is no clean way to audit what's coming out of chats with Generative AI.
AI will remain top of mind for security professionals moving forward as AI continues to develop and be leveraged in new ways.
Quantum Cryptography's Imminent Impact
Quantum computing has been on the horizon for some time, promising to revolutionize various industries, including cybersecurity. Featured discussions at DEF CON underlined the imminent impact of quantum cryptography on the realm of digital security.
In essence, the encryption capabilities of today will be child's play to the quantum-resistant encryption algorithms of the future.
Experts at the conference stressed the importance of preparing for the post-quantum era by developing quantum-resistant encryption algorithms now. As quantum computers become more powerful, cryptography must evolve to ensure data remains secure against quantum-enabled attacks.
Elevating API Security to the Forefront
One of the standout themes at Black Hat 2023 was the elevated emphasis on Application Programming Interface (API) security. APIs serve as the backbone of modern applications, enabling them to communicate and share data. However, their significance also makes them a prime target for cyberattacks.
As showcased in the most recent IBM Security X-Force Threat Intelligence Index, the exploitation of public-facing applications was the top initial access vector of 2023. The connections between applications now create a vulnerability ripple effect as one application's security affects another, and so on.
The conference showcased a range of talks and workshops dedicated to identifying, addressing, and mitigating API vulnerabilities. Experts highlighted the importance of rigorous API testing, secure coding practices, and regular audits to ensure that APIs are shielded from unauthorized access, data breaches, and other potential threats.
It's clear that we don't know as much as we thought we did when it comes to API security. One DEF CON session highlighted new classes of web race-condition attacks, which leverage concurrency risks that use synchronized requests to overcome a limit. Until we know more, additional scrutiny should be added to state-dependent application functions to ensure they fail closed.
Focus on 365 Security Flaws
As Microsoft 365 is ubiquitous in conducting business, it continues to be a prime target for attacks. During Black Hat, there were numerous sessions that highlighted ways in which an attacker could tamper with and exploit 365.
A researcher unveiled a potential security vulnerability in Microsoft's approach to automatically integrating OneDrive into new Windows installations. This could allow attackers to exploit the automatic setup process and gain unauthorized access to the user's OneDrive files. Further, your SharePoint integrity could be at risk, providing unauthorized individuals with the ability to modify your website's content. Azure logs could also be modified, affecting the accuracy of your SIEM alerts.
As such a large player for millions of businesses, 365 will remain an enormous target. Microsoft has been made aware of these security flaws, but your out-of-the-box 365 subscriptions will always benefit from extra protection.
Next Steps: Protect Your Complete Digital World
The insights and learnings from DEF CON and Black Hat 2023 will play a pivotal role in shaping the strategies and approaches that cybersecurity professionals adopt to safeguard digital assets and protect against threats.
These highlighted the need for professionals to stay adaptable and informed and for businesses to continue to prioritize their cybersecurity.  
From risk assessments and threat detection to incident response and managed security services, Arraya's expertise ensures that you stay ahead of evolving cyber threats. Arraya empowers you to navigate the complex cybersecurity landscape with confidence.
Contact one of our cybersecurity experts today to begin a partnership that will safeguard your digital assets.  
Connect with our team.
Comment on: LinkedIn, Twitter and Facebook.    
Follow us to stay up to date on our industry insights and unique IT learning opportunities.