10 Things You (Probably) Didn't Know About Arraya
Technology doesn't sit still and so neither does Arraya. That's why, as a company, we're always challenging ourselves to come up with new ways to help our customers reach their IT goals. Over the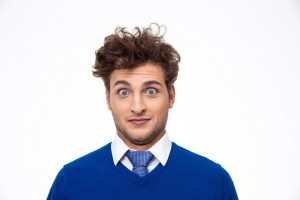 years, we've developed a long enough list of services that it can be easy to miss one or two of the ways we provide value.
We reached out to the members of our leadership team to learn more about the ways we can help that, in their opinion, are too often overlooked. Here's what they had to say.
1. We can phish your organization.
More accurately, we can help you phish your own business. Arraya offers cyber security awareness and training through the KnowBe4 platform. This service includes fully automated mock phishing campaigns, complete with templates, designed to gauge the susceptibility of an organization's workforce and leadership team to the sneaky method loved by attackers. After the simulated campaign concludes, organizations receive a report on the findings, providing a valuable learning experience without ever putting data in harm's way.
2. We can help you pass your next security audit.
Arraya's Vulnerability Management solution automatically scans routers, servers, PCs, and more in search of critical weaknesses. Organizations can then take the results of this assessment and show off their passing grades to auditors in order to satisfy HIPAA, NIST, SOX, and other requirements.
3. We can keep your cloud budget in check.
The cloud has changed everything – including how costs are managed. On prem infrastructure operates in 3-5 year lifecycles which can be planned and budgeted for accordingly. Due to the ease in which new services can be spun up in the cloud, cost can quickly balloon. Arraya's Cloud Optimization service can prevent that by performing regular audits of cloud environments to help onsite IT right size while identifying opportunities for intelligent growth.
4. We can help ease your email overload.
Email isn't going anywhere. However, there is a way to lessen the flow of messages, making inboxes far less intimidating. Arraya can work with IT and various lines of business to compile a picture of how these units collaborate and then help the organization craft a plan that utilizes a variety of modern tools – some of which they may already have access to – to lessen their reliance on email.
5. We'll keep your virtual environment safe from north to south and east to west.
Many businesses only think of security as a constant battle to keep the bad people out, e.g., north to south security. However, organizations also need to be ready to limit the damage in case those perimeter defenses are breached, e.g., east to west security. Arraya can help organizations address this part of their VMware security posture in several ways, including, if appropriate, via one of the hottest industry trends, micro-segmentation.
6. We can be your CISO.
CISOs must wear many hats, including that of expert technologist and strategic thinker. Finding someone with the right mix of skills needed to succeed in that role can be difficult, however, Arraya has you covered. Our Cyber Security practice has years of real world experience and can step in and fill that role, working across departments and levels to align controls with business operations, comply with regulatory requirements, and more.
7. We can make your M&A easier.
In a merger or acquisition scenario, before two companies can become one, IT must first connect their unique technology environments. That's the foundation upon which everything else must be built. Arraya has helped countless organizations navigate every step of the M&A process, from discovery, implementation and consolidation, all the way through the sun-setting of legacy systems. Our award-winning approach to these engagements can help businesses begin reaping the benefits of an M&A more quickly.
8. We can help earlier than you might think.
Arraya can do more than deploy and support solutions; we can help you find them as well. Our presales teams can engage with organizations during the planning, research, and design phases of an initiative. This enables organizations to leverage our team's years of experience and expertise to weed out solutions from pretenders.
9. We can provide services globally.
Arraya's usual stomping ground is the mid-Atlantic region of the United States. We were founded in 1999 just outside of Philadelphia and that's where our primary headquarters has been located ever since. However, Arraya doesn't shy away when confronted with a project that occupies a more global scale. Instead, we embrace it, providing further support to users and admins, either remotely or in person, regardless of their location.
10. Our workday doesn't end at 5pm.
Technology issues don't stick to a 9-5 schedule and so neither does Arraya's support team. We have IT resources on call 24/7 to ensure that regardless of when something goes wrong, we're ready to help handle it. The same is true for weekends because we understand that there are some things that simply can't be put off until Monday and technology issues frequently fall under that banner.
Next steps: Where to go to learn more
Want to learn more about these or any of the other solutions and services Arraya offers? Visit us at: www.arrayasolutions.com/contact-us/. We can also be reached through our social media presence: LinkedIn, Twitter, and Facebook. While you're there, feel free to leave us a comment about our posts or follow us to keep up with all of our latest industry insights and unique learning experiences.